OnePeople.sg was launched by Prime Minister Lee Hsien Loong on 7 May 2007 as an organisation that champions racial harmony initiatives in Singapore. This marked an evolution from its previous identity as the Central Singapore Joint Social Service Centre (CS JSSC). The CS JSSC was established in 1997 by the different Self-Help Groups in Singapore – Chinese Development Assistance Council, Yayasan MENDAKI, Singapore Indian Development Association, The Eurasian Association, Singapore, and the Association of Muslim Professionals. These groups still continue to be Founding Members along
with the People's Association and Community Development Councils with the inception of OnePeople.sg.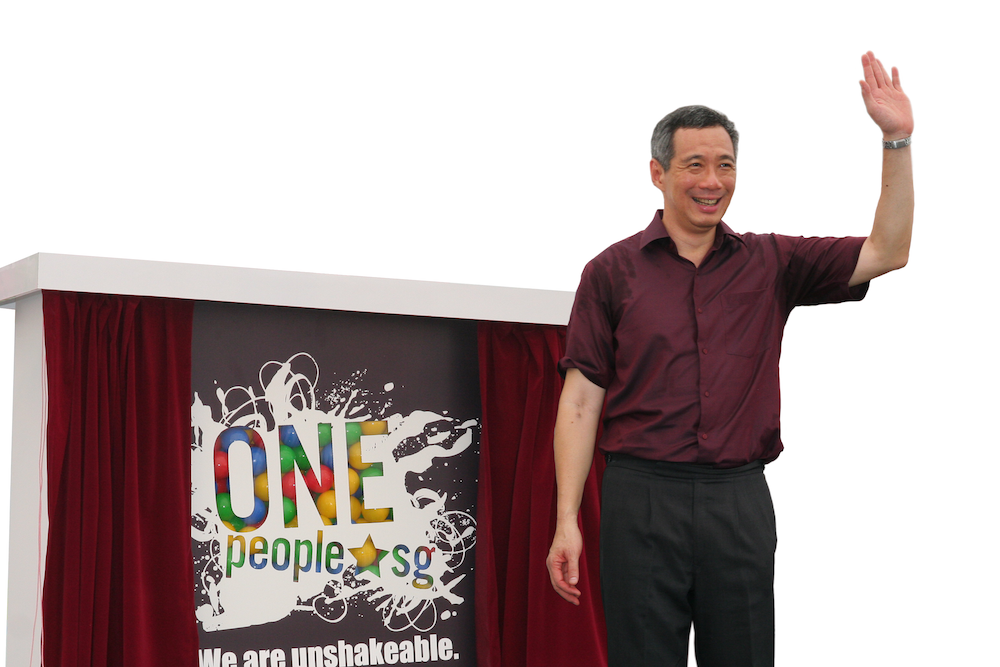 OnePeople.sg was launched by Prime Minister Lee Hsien Loong in May 2007.
OnePeople.sg aims to facilitate deeper understanding of race relations. Our youth driven initiatives foster an appreciation for diversity and nurture cross-cultural exchanges. We provide a conducive environment for youths from different cultural backgrounds to learn about diversity, dialogue, build friendships and lead racial harmony efforts. Our desire through these approaches is to develop youths to be advocates and ambassadors. 
We conduct community engagement programmes which serve to build capacity among stakeholders. These include educators, community, religious and grassroots leaders, and members who have a significant influence on community relations. Our programmes are tailored towards gearing our stakeholders to better understand issues, trends, and developments concerning community integration. Engaging the broader community, we organise dialogues, learning journeys, training and provide a safe space for conversations on difficult issues concerning cultural diversity. OnePeople.sg also develops resources and joint studies at regular intervals to initiate greater intervention and support education and engagement.
Management Comittee
With its membership of community organisations and adopting a many-helping-hands approach, OnePeople.sg brings Singaporeans together as one people regardless of race, language or religion. OnePeople.sg aims to be a fermenting ground for ideas and resources, and further strengthen our bonds and friendship by providing one platform for individuals and organisations to work together on issues relating to race and religion.
DR JANIL PUTHUCHEARY

Chairman

Senior Minister of State
Ministry of Health
Ministry of Communications and Information

MR GERALD BALENDRAN SINGHAM, BBM(L)

Adviser

Global Vice-Chair & ASEAN CEO
Dentons Rodyk & Davidson LL

MR S. VIVAKANANDAN

Secretary

Executive Chairman
PSB Academy Pte Ltd

MDM RAHAYU MAHZAM

Member

Senior Parliamentary Secretary
Ministry of Health
Ministry of Law

MS CRYSTAL TENG BEE KIM

Member

Director
Membership & Partnership Division, Partnership Group
People's Association

MR TAN YAP KIN

Member

Executive Director
Chinese Development Assistance Council (CDAC)

MDM ZURAIDAH ABDULLAH

Member

Chief Executive Officer
Yayasan MENDAKI

MR ANBARASU S/O RAJENDRAN

Member

Chief Executive Officer
Singapore Indian Development Association (SINDA)

MS YVONNE PEREIRA

Member

2nd Vice-President
The Eurasian Association, Singapore

MR MOHKSIN RASHID

Member

Executive Director
Association of Muslim Professionals

MR SARJIT SINGH S/O SARMUKH SINGH, BBM(L)

Member

District Councillor
Central Singapore Community Development Council

MR AZMAN MOHD ARIFFIN

Member

District Councillor
North East Community Development Council

MR GOH PENG HONG, BBM

Member

District Councillor
North West Community Development Council

MR MOHAMED IRSHAD

Member

District Councillor
South East Community Development Council

MR CHRISTOPHER GORDON

Member

District Councillor
South West Community Development Council

MR PUVAN ARIARATNAM

Member

Project Director
Education and Career Guidance
Ministry of Education

DR MATHEW MATHEWS

Member

Head of Social Lab
Principal Research Fellow Institute of Policy Studies
Lee Kuan Yew School of Public Policy
National University of Singapore

MR MOHAMED NASIM S/O ABDUL RAHIM, PBM

Member

Vice Principal
Marsiling Secondary School

MS SUSANNA KULATISSA

Member

Creative Director
So Drama! Entertainment

MS JENNIFER LEWIS

Member

Head
Communications and Engagement
Temasek Foundation