OnePeople.sg organises a series of programmes to effectively engage and build the capabilities and capacities of our stakeholders in the promotion of racial harmony. OnePeople.sg works with community partners to strengthen its reach and supports worthwhile public education efforts organised by the community, religious or grassroots groups to promote racial and religious harmony.
If you are interested in any of the programmes below, we welcome you to write to enquiry@onepeople.sg to register your interest. Thank you for your support.
Capacity Building
KNOWLEDGE

SKILLS

CAPACITY
Community Leaders' Conference
The OnePeople.sg Community Leaders' Conference is organised biennially to engage community leaders on current trends and developments pertaining to race and religious relations. The conference also provides a capacity-building platform for community leaders, religious groups and educators. 
In 2022, the conference, which was themed "Keeping Harmony@Work", explored key issues and potential solutions in building harmonious workplaces. The Conference brought to light realities concerning workplace discrimination relating to race and religion and the need for education and engagement, beyond proposed legislative measures to strengthen workplace harmony.
Engagement with Harmony Circles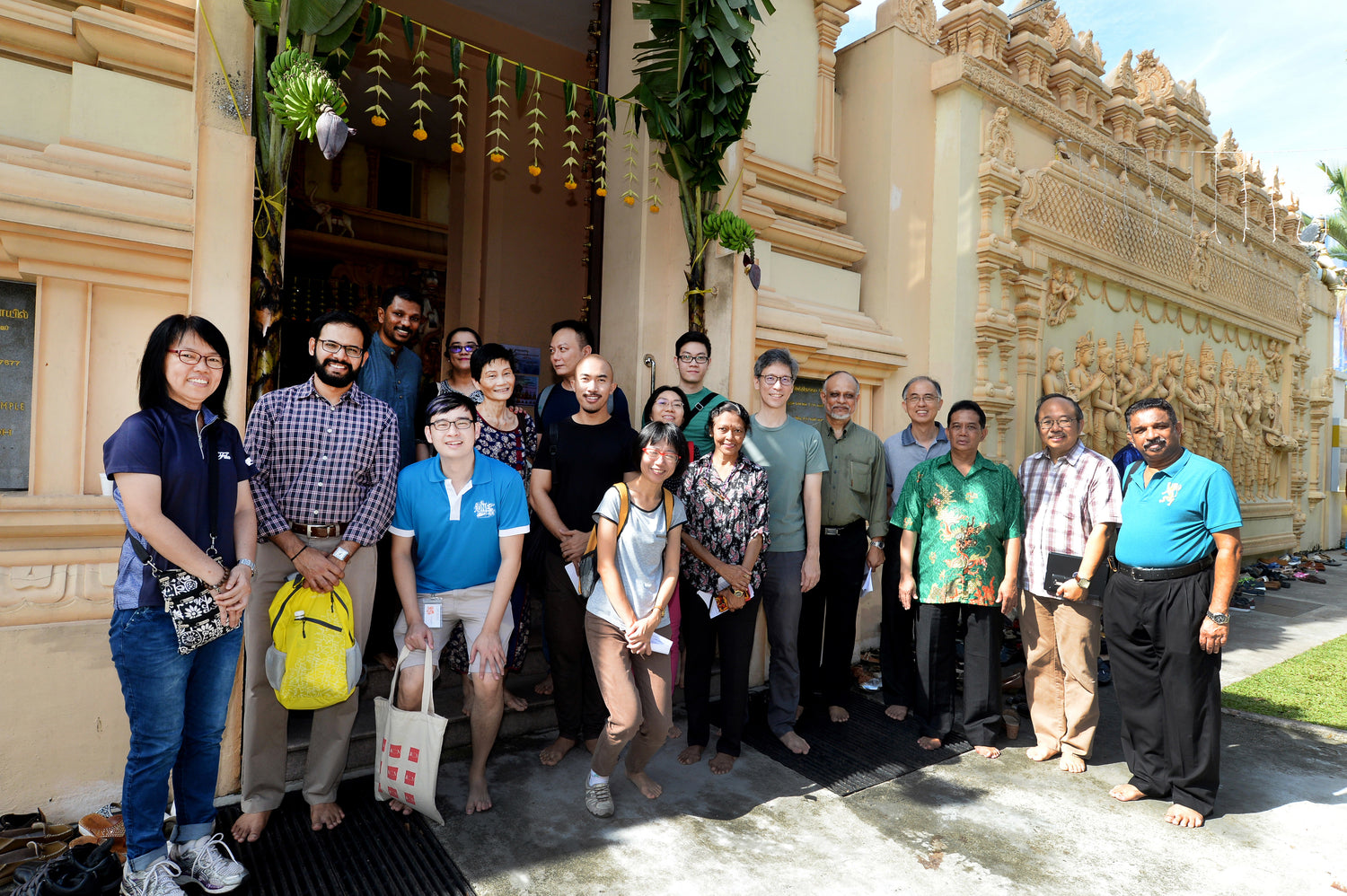 Cultural Learning Journeys
The Cultural Learning Journey aims to provide an overview of the racial and religious harmony in Singapore to various communities and groups. It is one of OPSG's initiatives to deepen intercultural and inter-religious understanding.
This programme enables participants to understand key religious beliefs, practices and values through a narrative-driven learning journey with religious hosts.
Facilitation Workshop
The Facilitation Workshop aims to equip the members of Harmony Circles with the necessary knowledge and skills needed to facilitate inter-racial and inter-ethnic discussion among their residents. Participants may also expect to be given ample practical and hands-on practice sessions with relevant case studies and facilitation frameworks.
Mediation Workshop
OPSG conducts customised workshops on mediation for members of the Harmony Circles with the support of Ministry of Culture, Community and Youth (MCCY). These workshops equip the members with conflict resolution skills and confidence in mediating potential ground tensions and inter-ethnic conflicts. Members learn steps to peaceful dispute resolution and ways to foster better relationships.
Engagement with Educators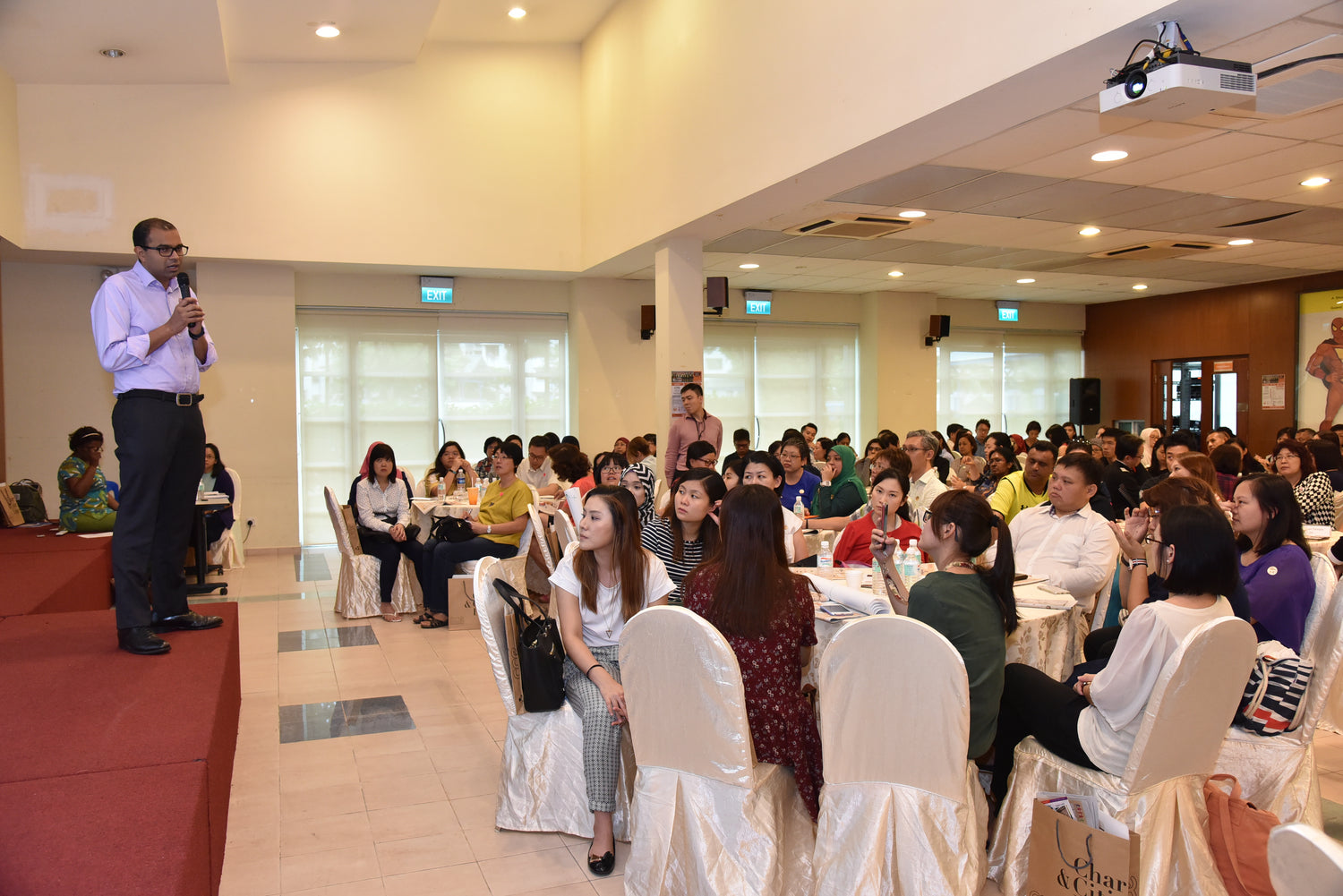 Racial Harmony Forum
This programme is organised in collaboration with MOE. It provides the opportunity for a safe space for School Leaders and Educators to share and discuss their thoughts on Racial Harmony in Singapore. They are also encouraged to explore elements of the community which contribute towards building the strength of our social fabric through experiential learning journeys.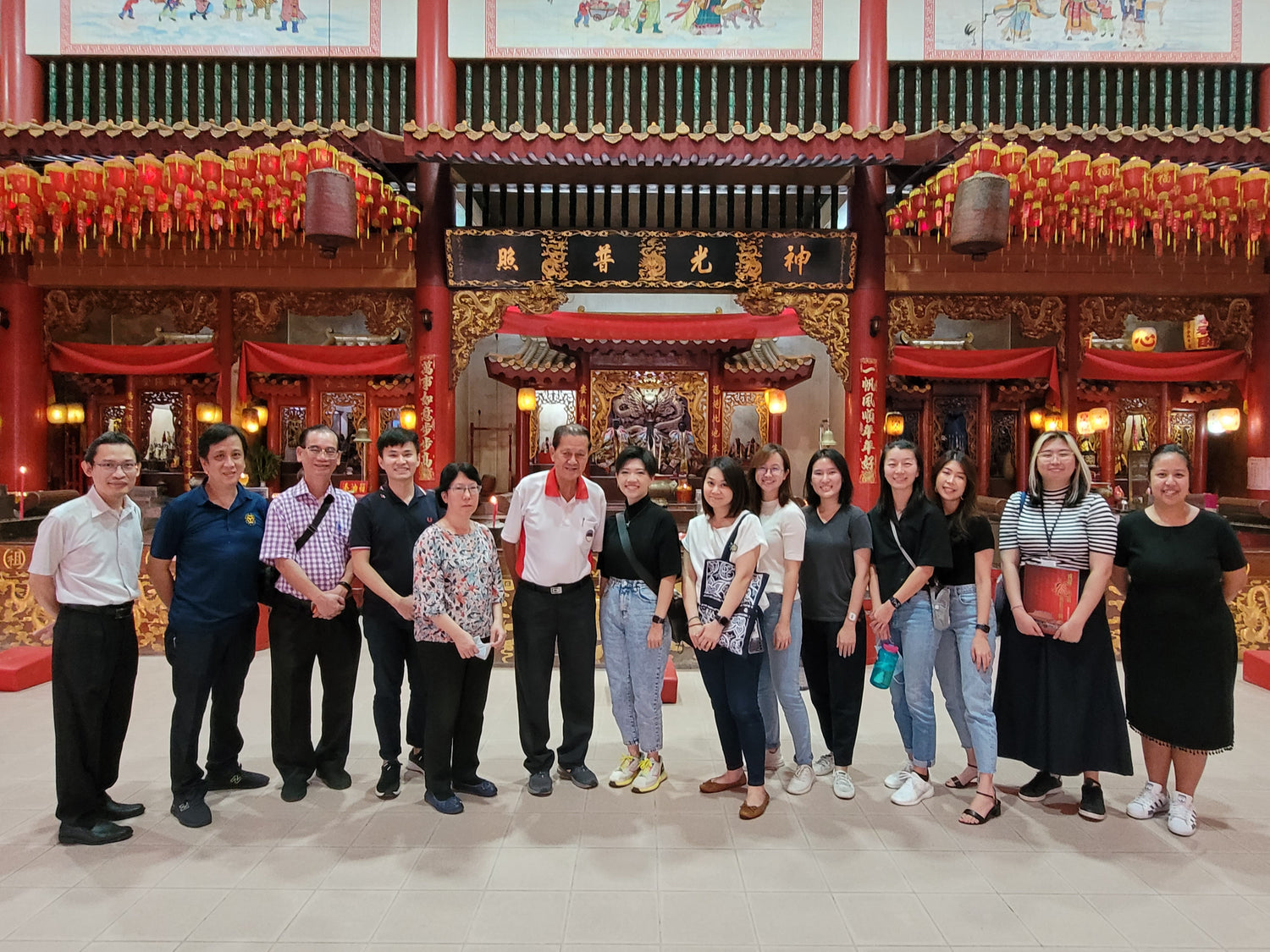 CultureScope
The CultureScope programme for educators allows them to embark on an experiential learning journey and engage in conversations with community stakeholders on site. The reflective observation and narratives gathered will form the basis for reflections and how their newly-acquired understanding may be applied in their daily lives. 
As educators, they may also translate these learning outcomes into their roles in schools – like how racial harmony education and engagement could be further enhanced.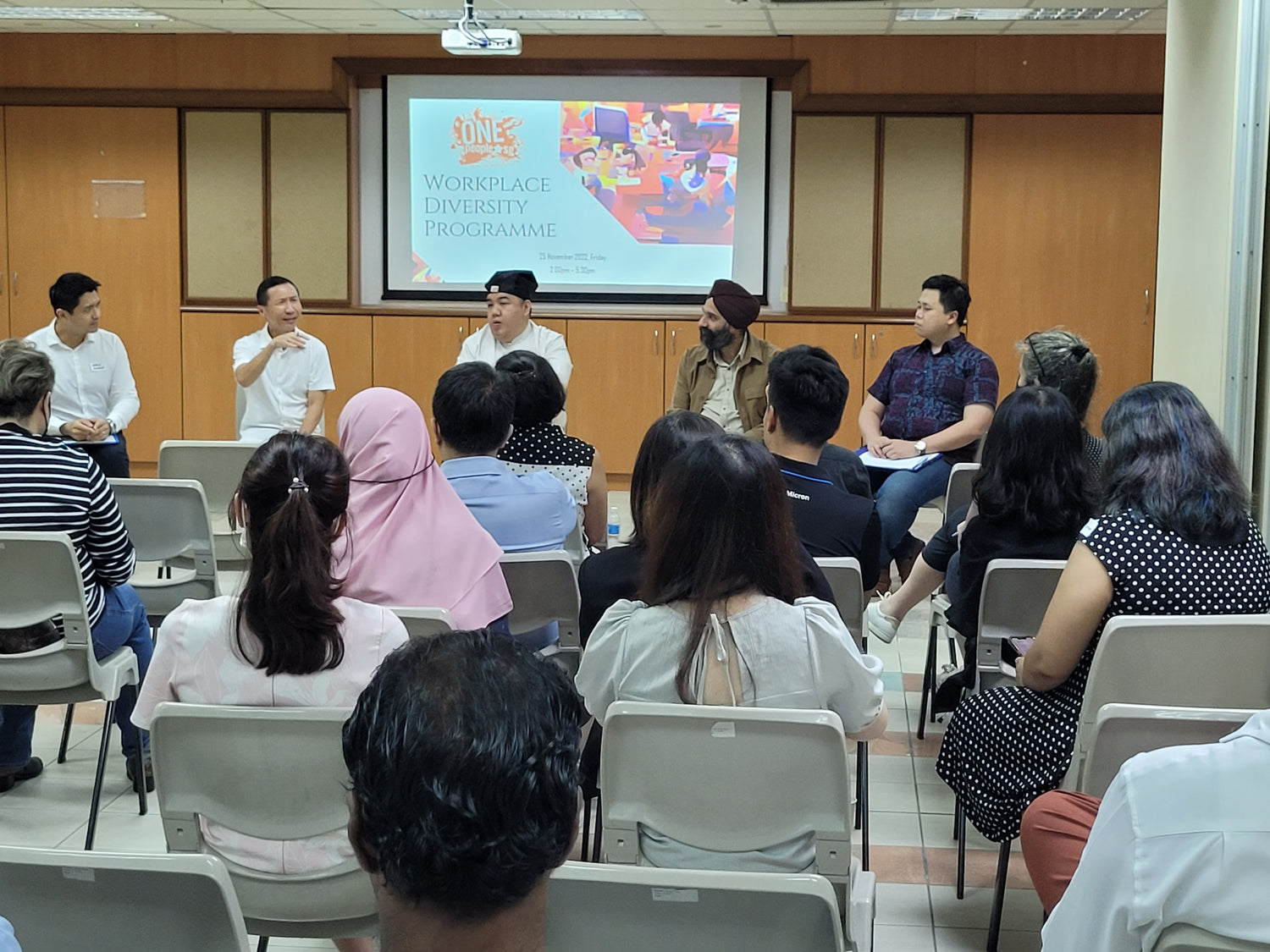 Workplace Diversity Programme
This programme by OnePeople.sg provides a safe space to facilitate constructive conversations on issues impacting race relations at the workplace. Through this specially curated session, participants will get an opportunity to experience immersive gaming tools, dialogue with religious practitioners and be involved in open conversations to tackle racial discrimination at the workplace.
Experiential Conversation
Held in an informal setting, the programme aims to explore one's openness to ethnic and religious diversity and enhance individual's understanding of inter-ethnic and inter-religious relations. The engagement model of an Experiential Conversation comprises of establishing norms of respect, trust and confidentiality within the group setting, taking an on the spot survey which gauges one's openness to diversity and brings forth diverse views and perspectives from the participants.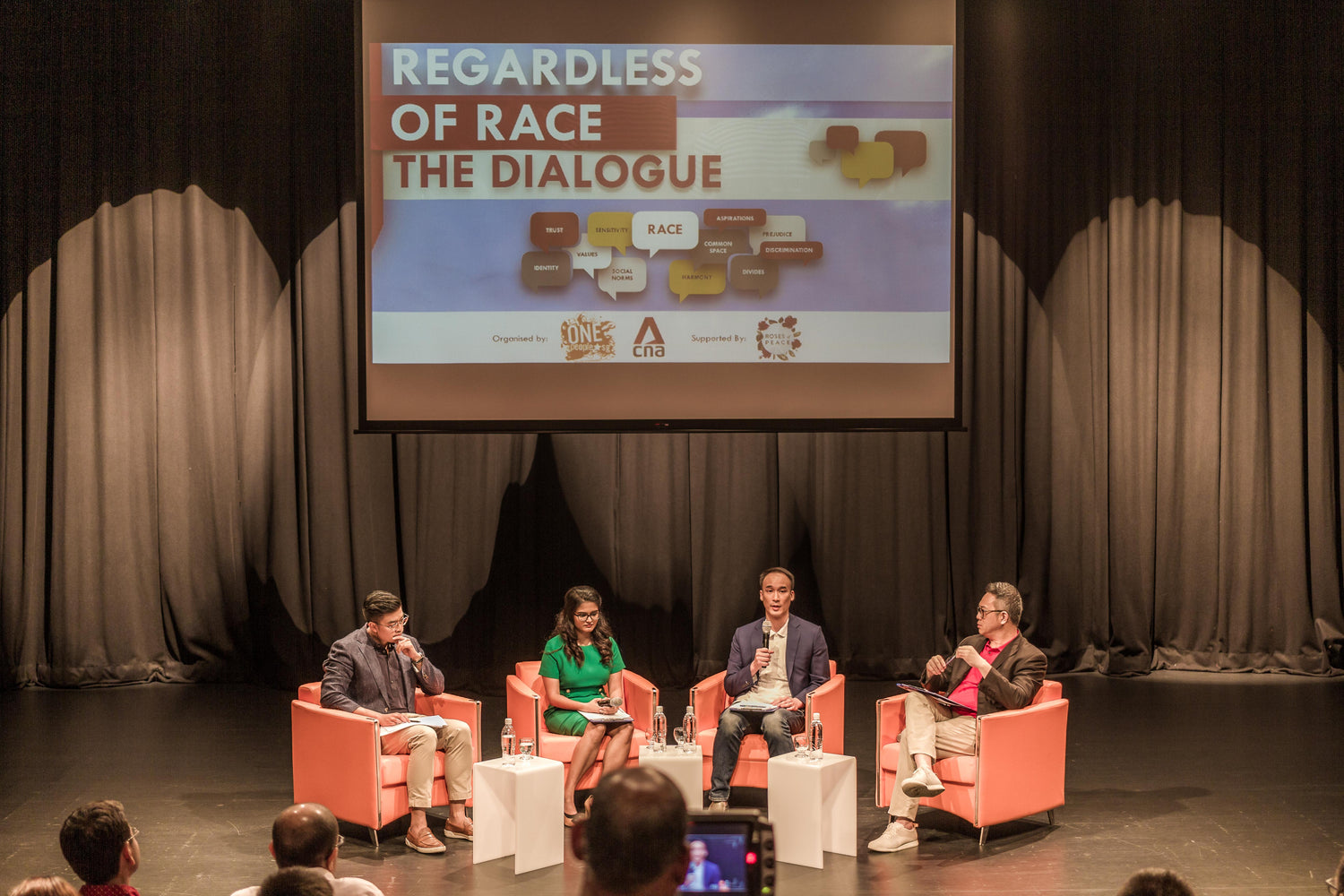 Regardless of Race Dialogues
Regardless of Race - the Dialogue Series provide a platform for people of all backgrounds to share experiences, ideas and views on social cohesion in Singapore. The dialogues aim to encourage robust yet respectful conversations exploring tough issues, ground concerns, social norms and aspirations.